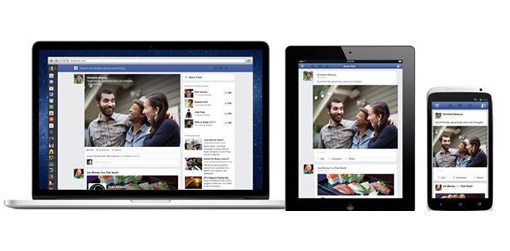 Hi, thanks for stopping by! Steely Eye Digital Media was formed in late 2009 by a team of skilled technology executives to deliver the most innovative, highest quality and cost effective mobile systems software, applications, and mobile Internet solutions. It's all in our name. We are passionate about technology and focused on delivering ingenious solutions to the most challenging requirements…all with steely-eyed determination.
We know that budgets are tight. That's why we are committed to providing solutions that are both innovative and cost effective. Great solutions don't have to mean great big price tags. At Steely Eye Digital Media, we use onshore and nearshore staff to bring down the cost of high quality development and provide you the best solution at the right price.
There is true competition in the mobile operating system market. Innovation is the key and new releases come into the market at break-neck pace. That's why it's important to work with a partner who understands the mobile space and all the platforms in it, and most importantly, the designs that work across them all. Sometimes your solution may call for an iPhone app. Other times it may be an iPhone, Android, and Symbian app. Regardless, you want your customers and/or target audience to have comparable experiences.
Steely Eye is uniquely positioned to be the trusted partner for clients wanting to develop mobile solutions on any of the mobile platforms. We make mobile system software and applications for iPhone, Android, Symbian OS, Blackberry, Windows Mobile and Java J2ME.
You can find us in the heart of London's West End on Regent Street.
Why the name?
Founder and CEO Tony Grubb's heroes were the NASA astronauts of the Gemini, Mercury and Apollo programmes. Men who had the Right Stuff. Men who brought the ill-fated Apollo 13 mission home. Men known as steely-eyed missile men.
Tony knew that the kind of company he wanted to found would be filled with people like that; daring, cool under pressure, focused on getting results no-one else believed were possible and unafraid of the future.
The Creative Technology Agency
Creative. And Technology. Under one roof.
That's the promise of the creative technology agency. Because too often those with a creative bend get too far ahead of the curve. Brilliant ideas shoot too far ahead of their time without the grounding of understanding the limits of current and near future technology. And today's technologists are so often guilty of overlooking the everyman, the ordinary consumer, the human being who just wants stuff to work without having to read a manual.
So we look to those striving to bridge these domains for inspiration. Some of the world's most successful businesses are those that have successfully blended these two very different domains. Braun. Audi. Sony. Apple.
At Steely Eye, designers and developers, creatives and engineers work side by side because no one person can be an expert in both.
When we founded Steely Eye, we wanted to offer a better, more joined up experience for our customers than the many agencies in this space that create a beautiful design and a radical concept, that turns out to be impossible to implement with the technological, time or budgetary constraints in place.
By having both a design team and a development team in one organisation, we can ensure that we never propose something that cannot be built to look or operate the way it was designed to. And that we will never deliver something that does not look like what we have designed.
To do that, we always vet designs for technical feasibility before showing them to customers, and that we always test that the finished product matches the original design – involving our designers in the testing process, catching misaligned pixels and incorrect fonts that are easy to miss for those without a designer's eye.
Steely Eye now leads the way in mobile design and technology. We work with big name clients and brands, we're a firm favourite amongst digital and ad agencies looking to translate a wider communication plan into mobile, and we also partner with some far smaller companies looking to take their first steps.
Most importantly, Steely Eye is dedicated to the big picture. Mobile has an essential role for most businesses, but we will always guide our clients to what's right for them – not what's trendy, or over-elaborate, or makes us look cool.